Dashboard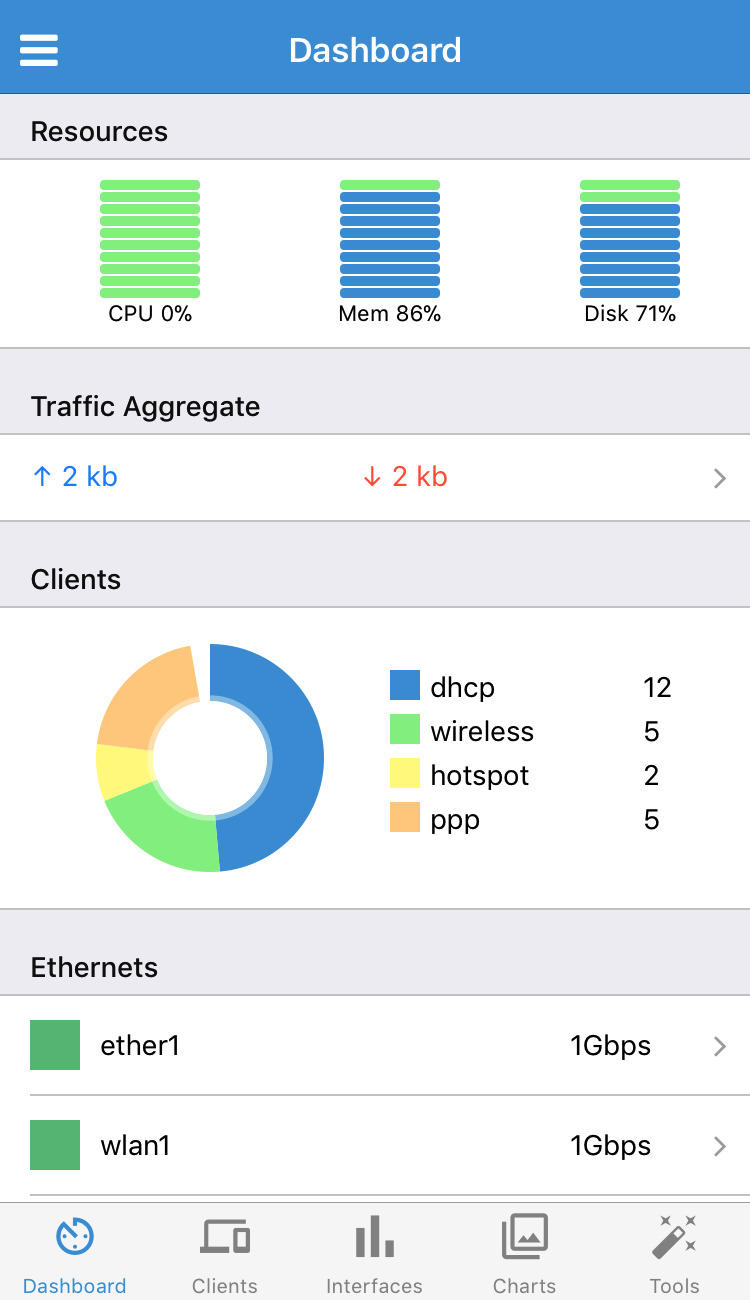 Everything is in control. Resources usage, cpu, memory and disk. Traffic throughput. Client count and percentage chart. Ethernet status.
Clients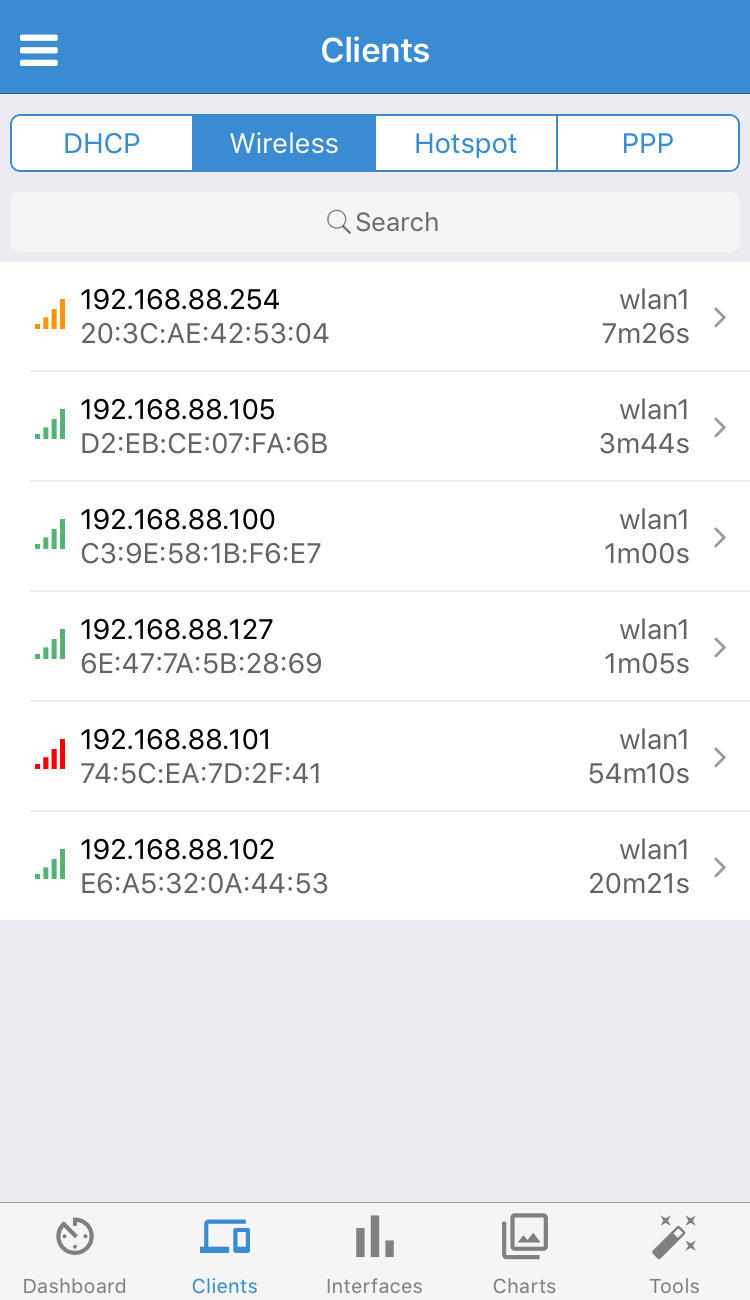 See all your clients of DHCP, Wireless, Hotspot and PPP. Have a quick grance who are connecting to your router. Check the detail and you can remove one of them.
Interface Traffic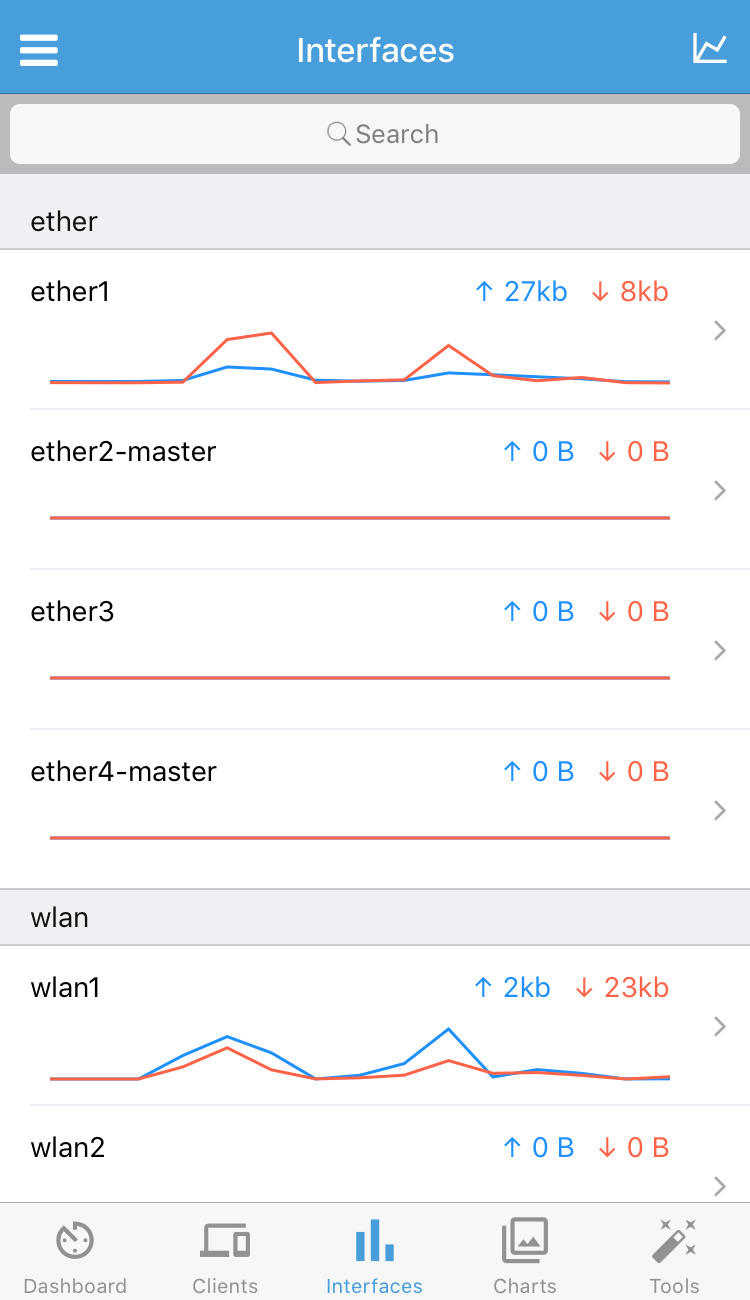 Shows realtime tx/rx rate of interfaces of the router. Group by interface types. Search interfaces by name.
Interface Traffic Detail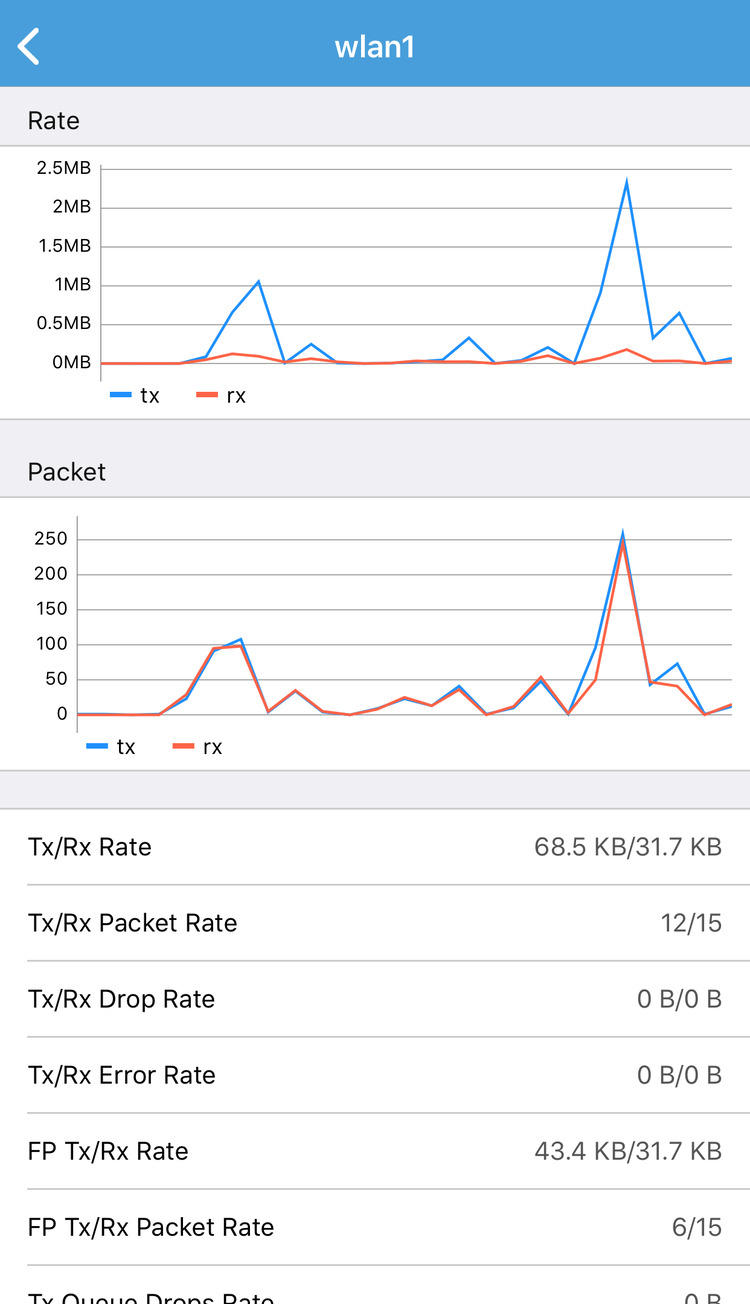 A screen for specific interface. Show realtime tx/rx rate and packet rate. Search interface by name.
Chart Groups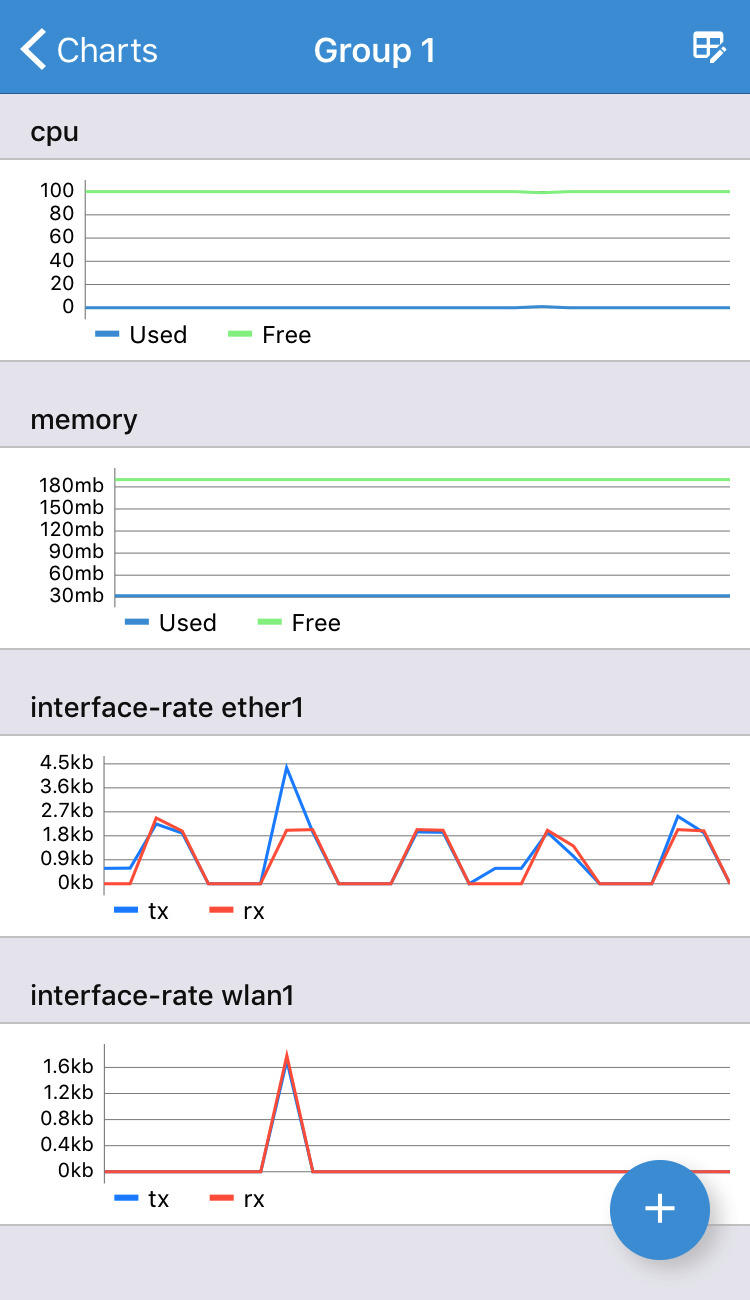 Create a chart group and add what you need. Focus on what really matters. Eg, create a group with cpu usage, memory usage, ether1 traffic rate and wlan traffic rate.
Tools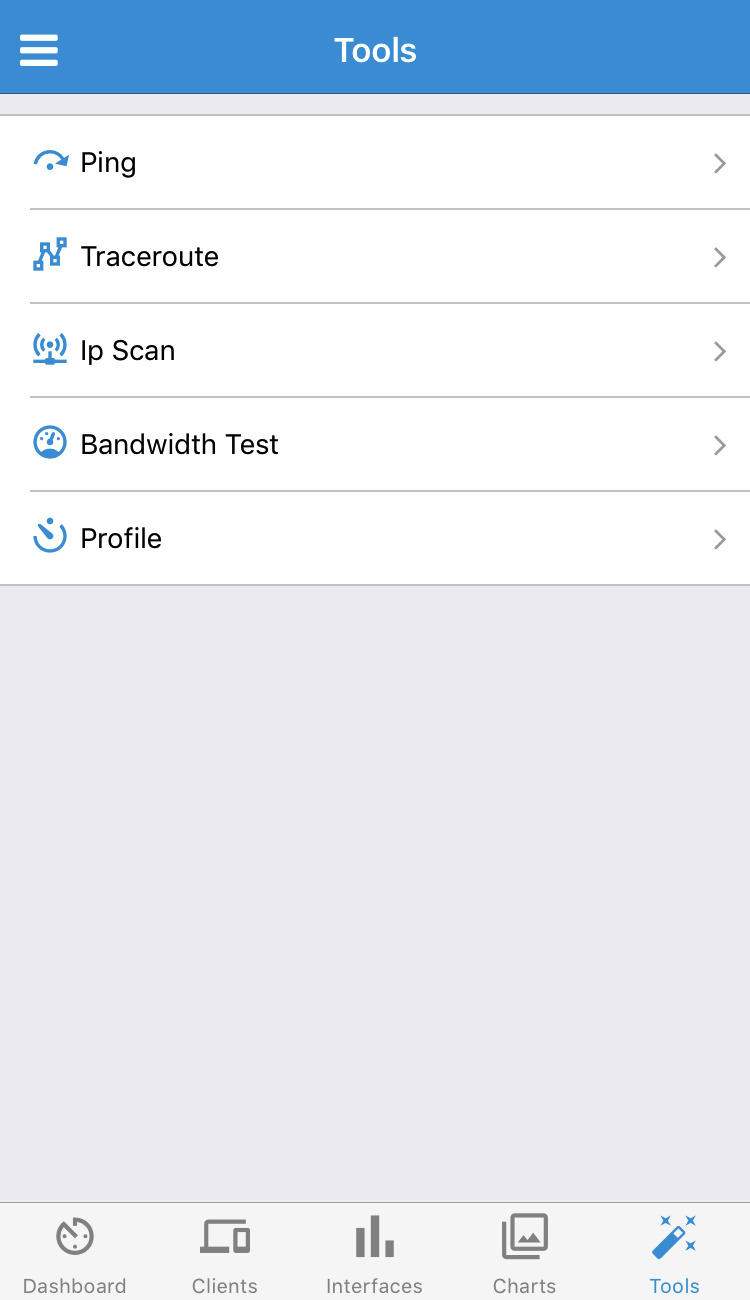 Ping, Traceroute, Ip Scan, Bandwidth Test and Profile.
View router Settings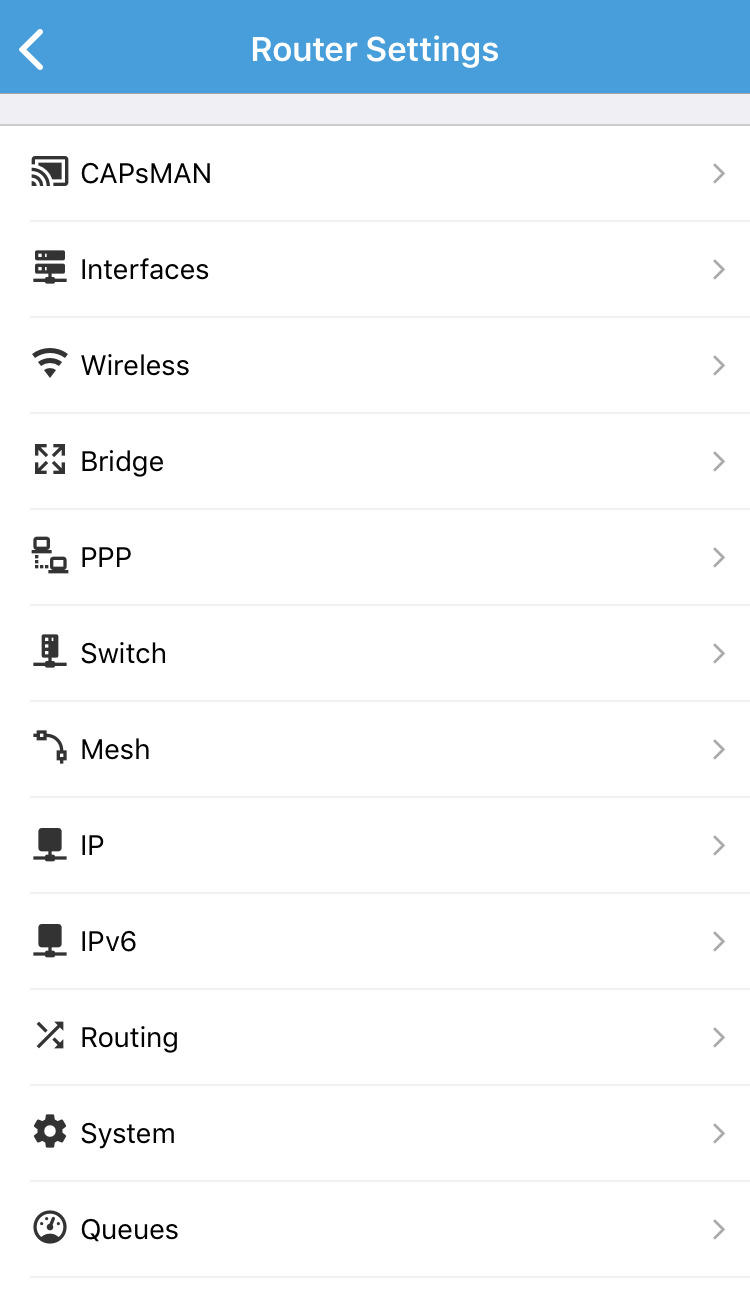 View all your router setting and items. Readonly.
Flat View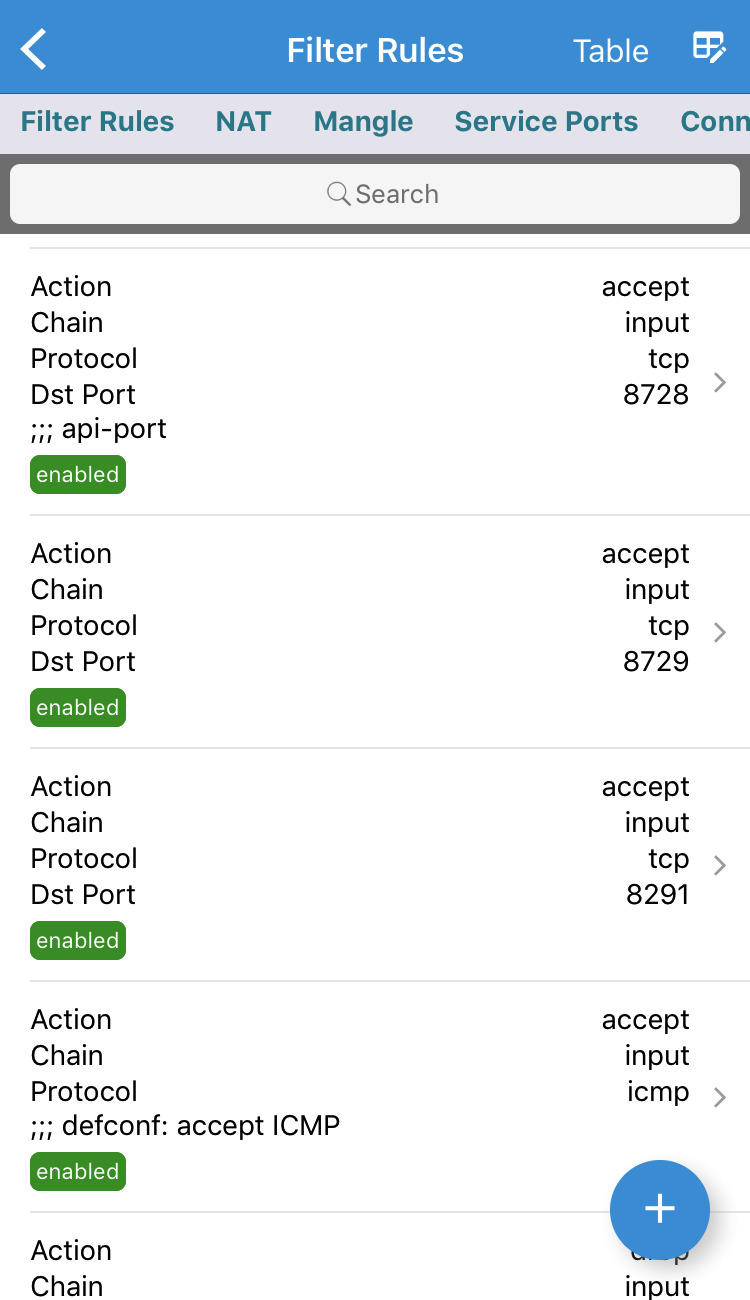 Show router setting items in mobile style. Readonly.
Batch Update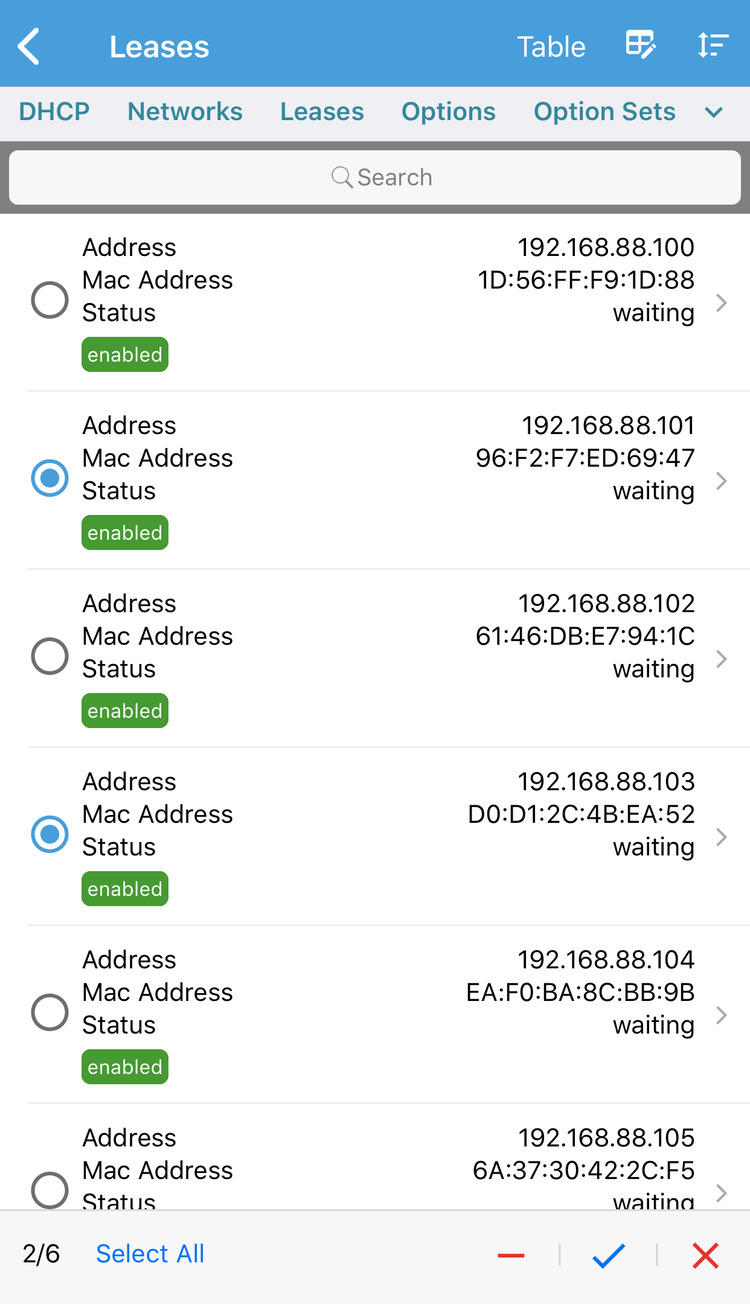 Select items. Batch enable, disable or delete.
Table View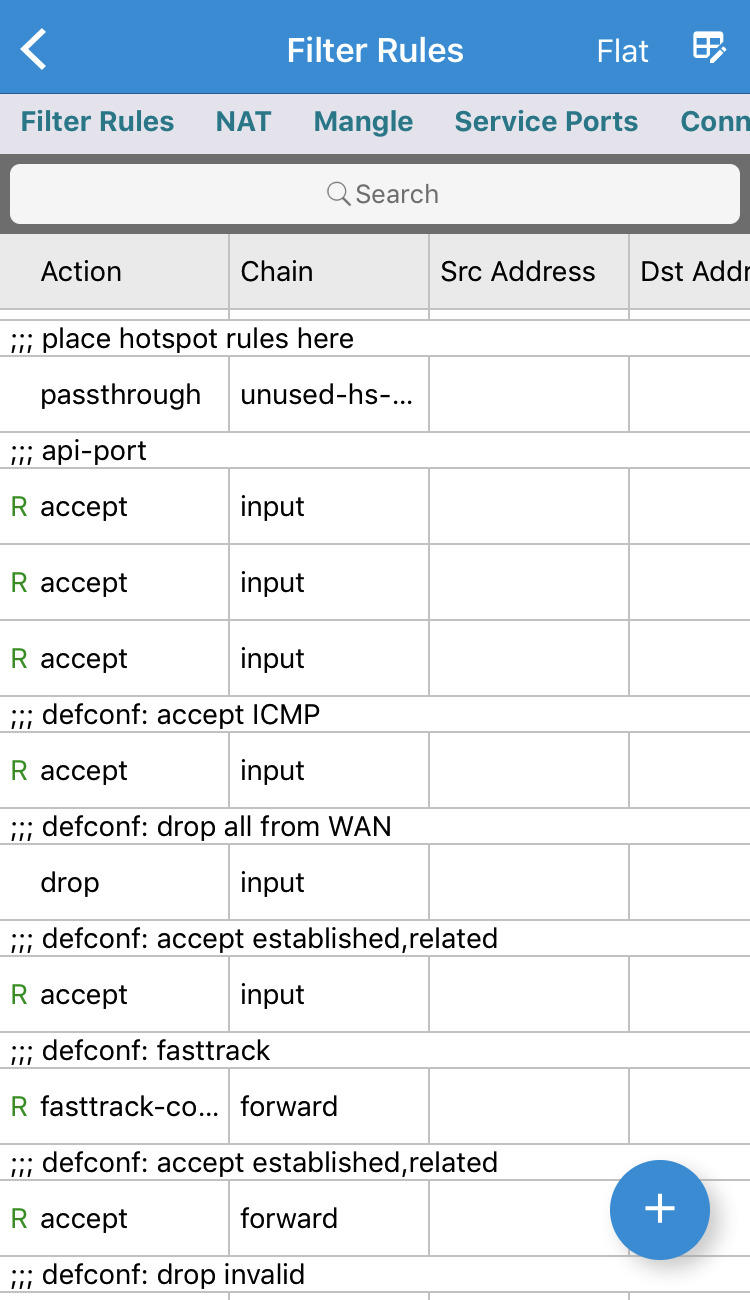 Show items in Winbox grid style. Readonly.
Change Router Settings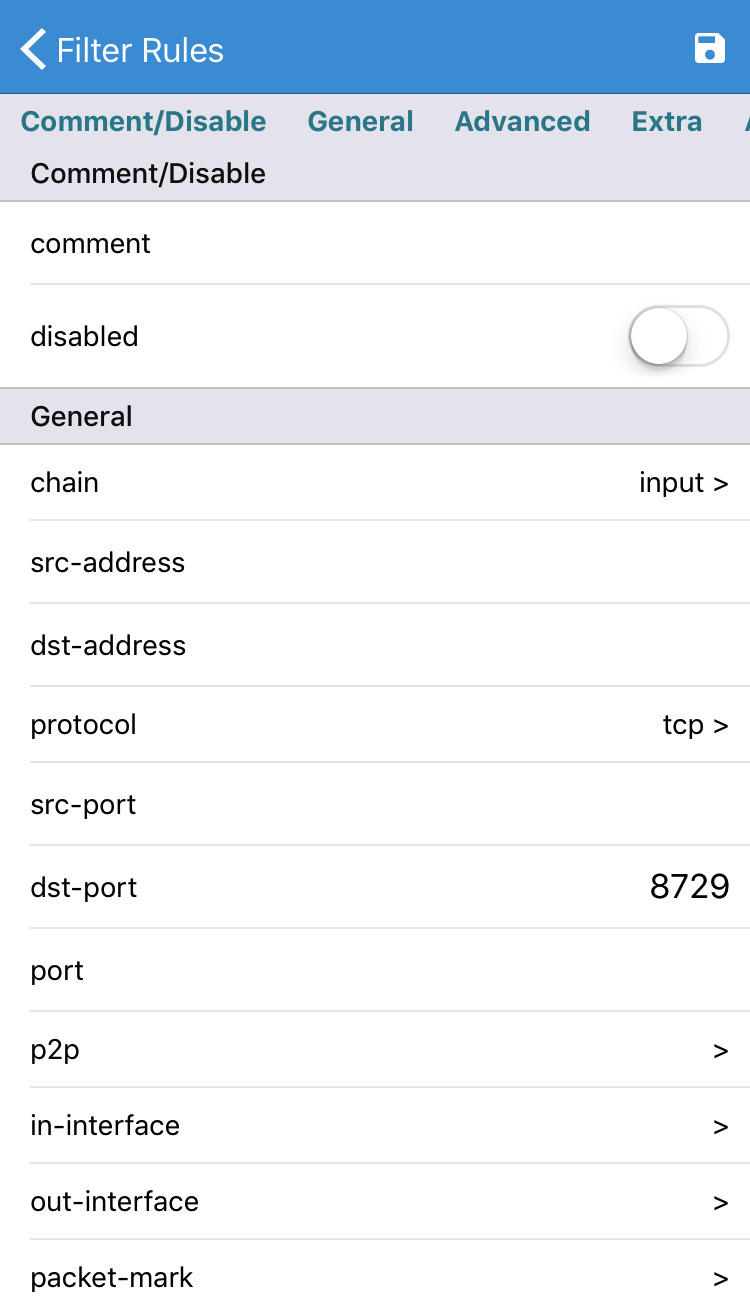 Modify router settings just like on your computer. Add/Edit/Delete items!
Lan Scan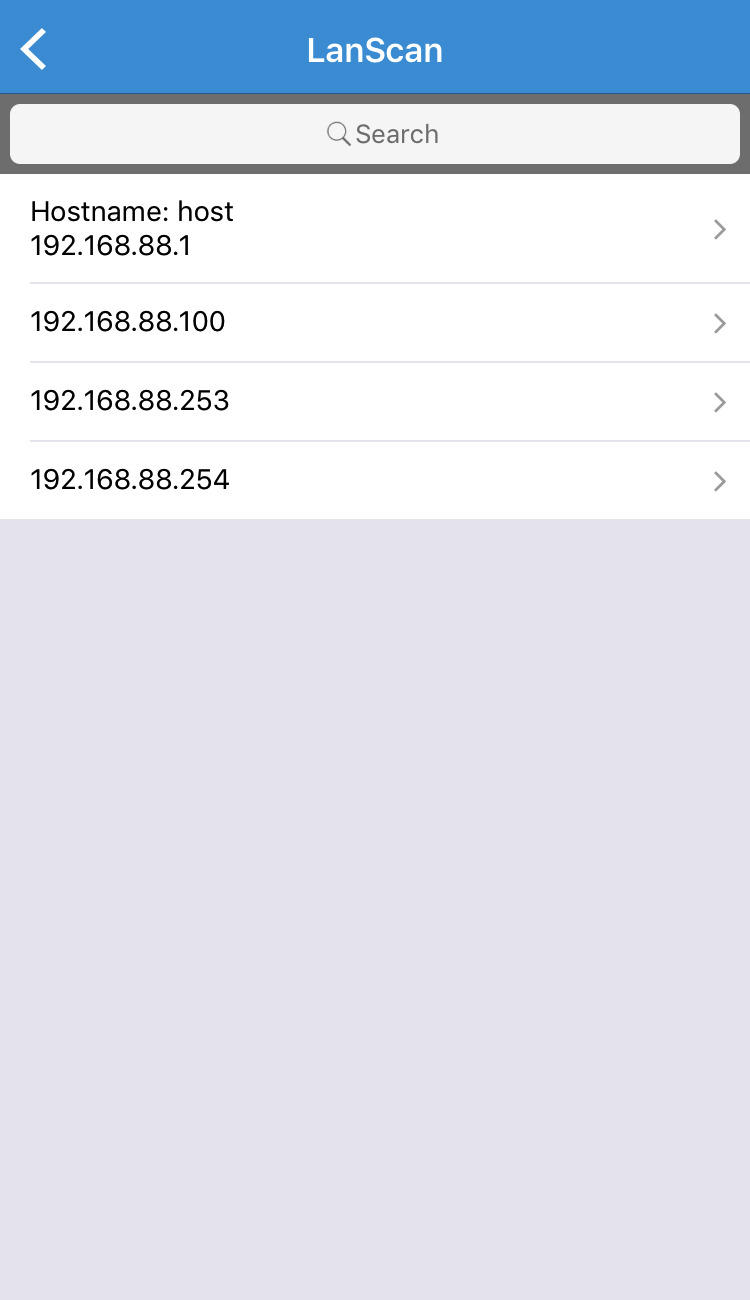 Lan Scan to show all pingable addresses in subnet, help finding routers and connecting.
Sync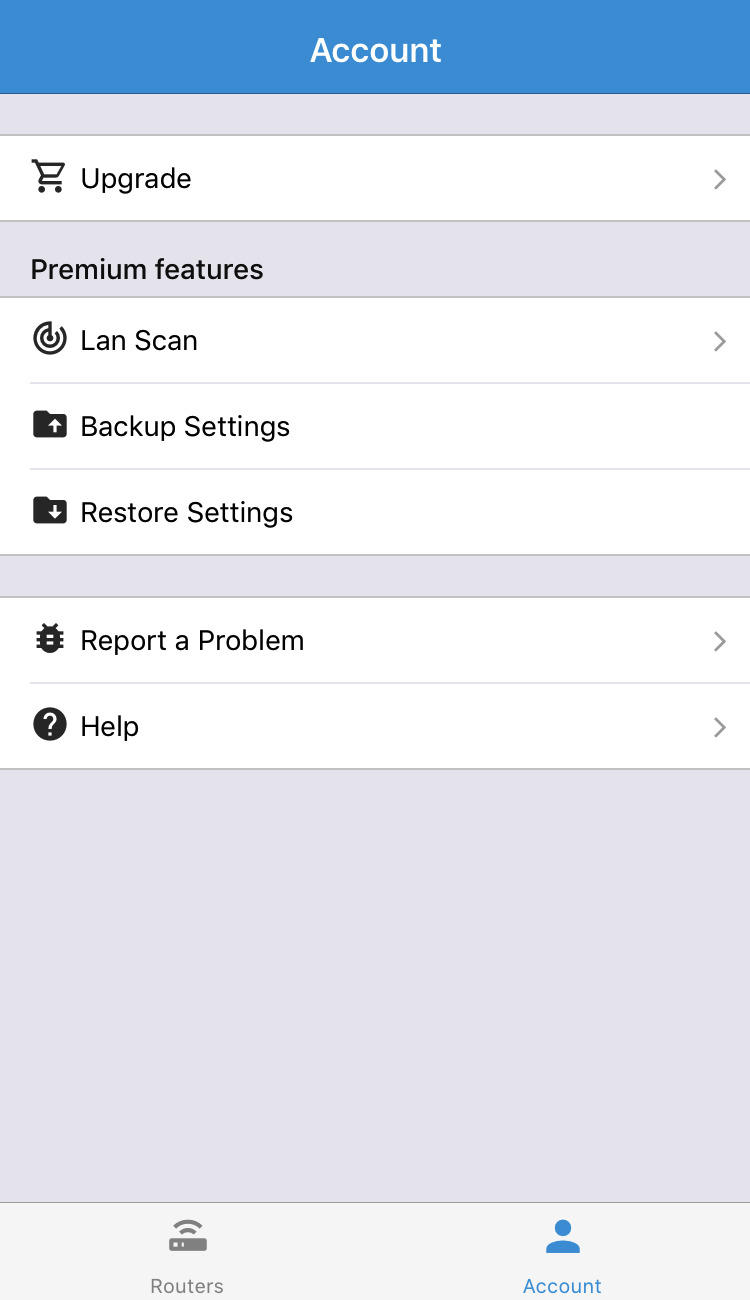 Sync router list and chart groups with iCloud. Have same settings on all your iOS mobile devices!
Recognition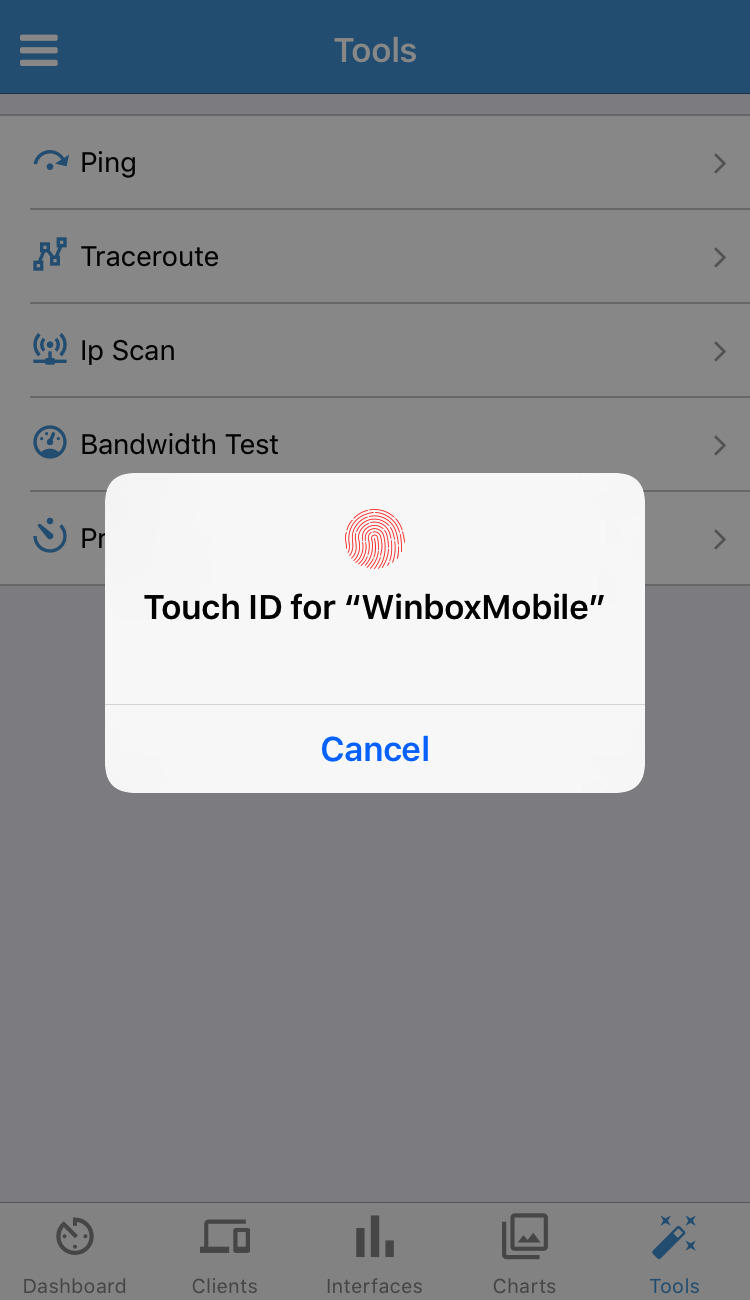 Add an additional layer of protection with TouchID/FaceID on app launch and on resume.
At-a-glance visualization and compare with yesterday. Health, resources, client count and traffic...